Scheduling regular dental cleaning appointments is an important part of maintaining optimal oral health. Each visit to our clinic hinges on a thorough hygiene cleaning of the mouth with patient education as to how to clean and protect your teeth between visits.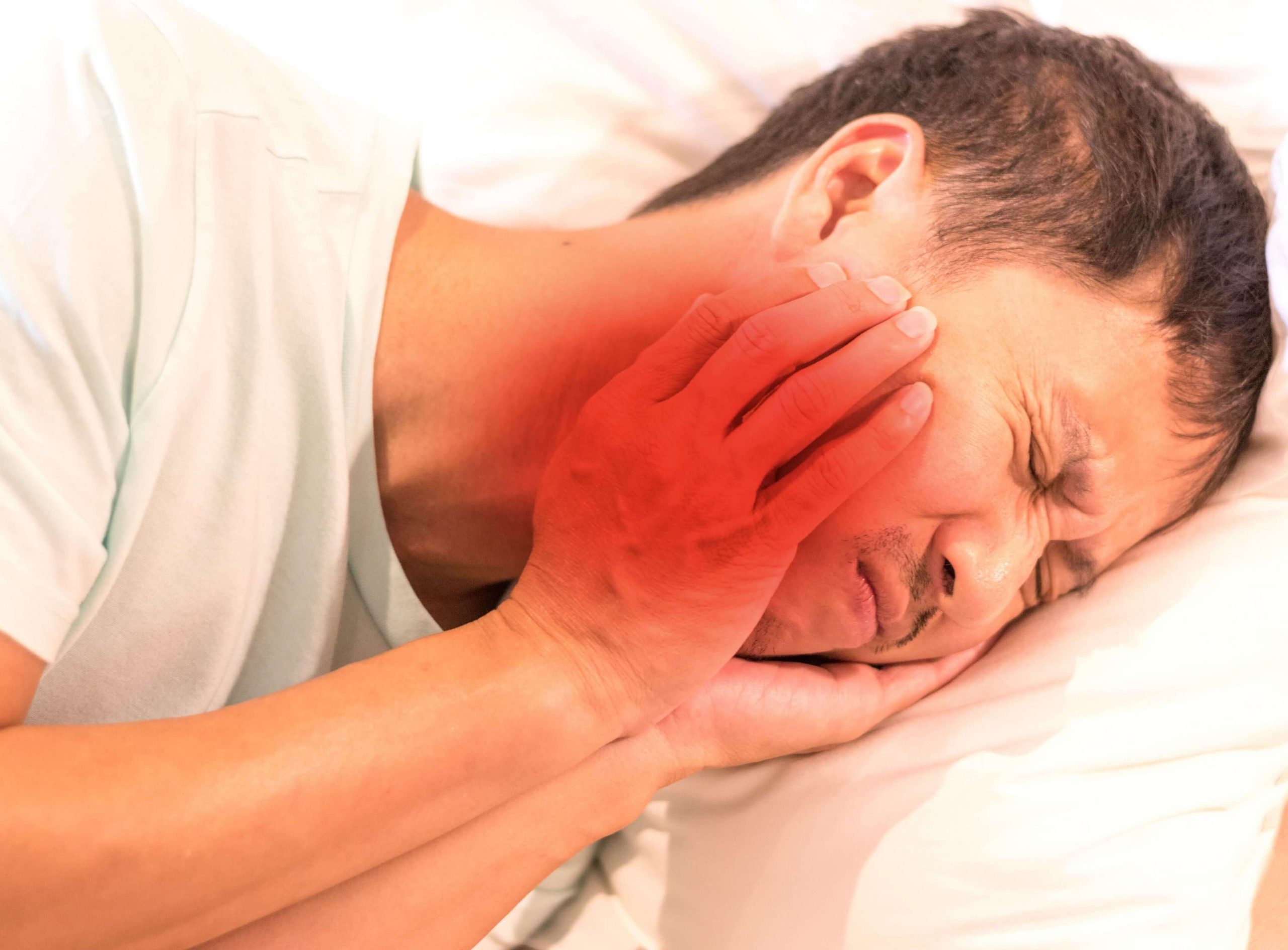 TMJ or temporomandibular joint disorder is a condition where a patient experiences recurring pain in either or both the jaw and the muscles connected to it. Determining the cause for this pain can be challenging as it could be the result of many different problems including genetics, a previous injury, sinus issues or infection, or arthritis. Patients suffering from TMD often have more than one issue at play including a penchant towards tooth grinding or jaw clenching. With the right dental treatment plan, the symptoms of TMD can be alleviated and managed on an ongoing basis, and most often, without the need for surgical intervention.
How do I know if I have TMJ disorder?
There are some common symptoms that may indicate you have TMJ disorder. These include jaw tenderness or pain, pain at the joint itself, recurring ear aches or pain, facial pain, difficulty chewing, and locking or clicking of the jaw. Though any of these conditions can occur randomly, it is best to seek advice from our dental professionals at Kare Dental if you experience any of these symptoms regularly.
How is TMJ disorder typically treated?
The treatment prescribed for TMJ disorder depends on the nature and severity of the problem. In some cases, your dentist will prescribe medication which may include anti inflammatories and pain relievers or muscle relaxants. Recurring pain as a result of TMJ disorder may require dental therapy. Severe clenching or grinding of the teeth at night or during the day can lead to damage, cracks and fractures of your teeth. A custom made night guard from our dental office may be prescribed to protect your teeth from further damage and help relieve symptoms of TMD. BOTOX has been found to be quite effective in relieving symptoms of muscle aches and pain associated with clenching and grinding. Surgery is the final resort and is reserved for cases that cannot be resolved via any alternative means.
From Team Kare
At Kare Dental, you come first! …. We take the time to understand you, to suggest treatments that meet your unique desires and needs. Our highly trained dental team offers all levels of dental service. Visit our clinic and enjoy the breathtaking view. We are conveniently located on Broadway near Canada Line Station.
– Dr. Alphonsus Au
Looking for a dentist in Vancouver? We're happily accepting new patients!
Contact us to get started today. Please call us or fill out our booking form.