Scheduling regular dental cleaning appointments is an important part of maintaining optimal oral health. Each visit to our clinic hinges on a thorough hygiene cleaning of the mouth with patient education as to how to clean and protect your teeth between visits.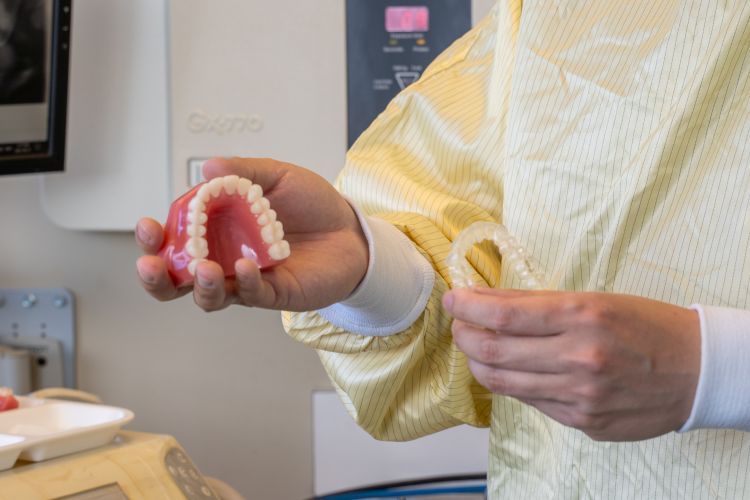 Orthodontic treatment involves the treatment of teeth that are poorly positioned resulting in common problems such as overcrowding, severe overbite or underbite. We make use of a variety of leading orthodontic treatments including both Invisalign and traditional braces to help our patients restore their teeth to proper alignment and an improved smile.
Invisalign is a revolutionary orthodontic system that is used to correct common dental problems such as misaligned teeth or incorrect bites. It relies on the use of clear plastic aligners that are worn throughout the day except when eating and brushing. The transparency of the aligners makes the dental appliances difficult to detect when in the mouth, thus leading to very little change to your daily activities and appearance during treatment.
The aligners used during Invisalign treatment are custom fit to your teeth, ensuring a correct and comfortable fit. This greatly reduces the incidence of problems commonly associated with orthodontic devices such as cuts, abrasions, mouth sores, and pain. Invisalign is a highly successful treatment for orthodontic issues. Users of the product can expect results in as little as six to twelve months' time; however, more complex dental problems may require longer to correct.
Treatment with Invisalign is covered by many different health plans. For those whose insurance does not include the cost of these dental appliances, our clinic offers an affordable monthly payment plan.
From Team Kare
At Kare Dental, you come first! …. We take the time to understand you, to suggest treatments that meet your unique desires and needs. Our highly trained dental team offers all levels of dental service. Visit our clinic and enjoy the breathtaking view. We are conveniently located on Broadway near Canada Line Station.
– Dr. Alphonsus Au
Looking for a dentist in Vancouver? We're happily accepting new patients!
Contact us to get started today. Please call us or fill out our booking form.