Scheduling regular dental cleaning appointments is an important part of maintaining optimal oral health. Each visit to our clinic hinges on a thorough hygiene cleaning of the mouth with patient education as to how to clean and protect your teeth between visits.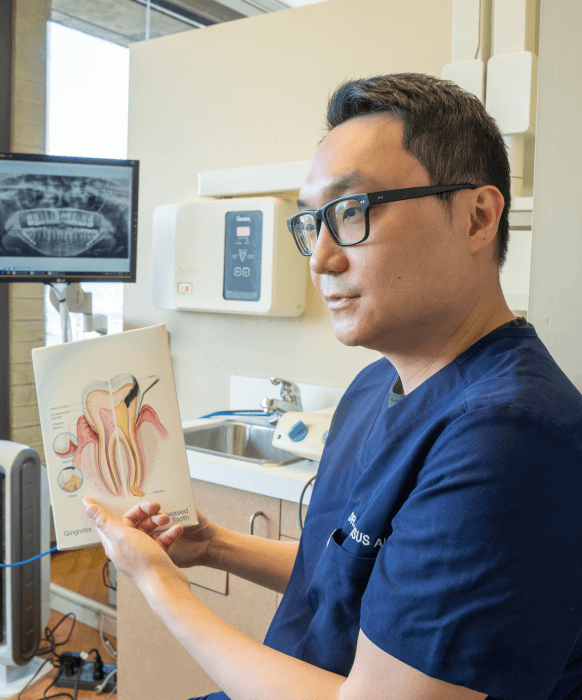 Root canal treatment is required when the nerve or pulp within a tooth is exposed or a tooth shows signs of severe trauma or decay. This treatment is utilized to help prevent the loss of the tooth, allowing it to resume proper functionality in the mouth. Though many patients fear having to undergo a root canal, modern tools and technology have enabled this treatment to be virtually pain-free. Today's root canal procedure is similar in scope to what is experienced during a regular dental filling.
From Team Kare
At Kare Dental, you come first! …. We take the time to understand you, to suggest treatments that meet your unique desires and needs. Our highly trained dental team offers all levels of dental service. Visit our clinic and enjoy the breathtaking view. We are conveniently located on Broadway near Canada Line Station.
– Dr. Alphonsus Au
Looking for a dentist in Vancouver? We're happily accepting new patients!
Contact us to get started today. Please call us or fill out our booking form.